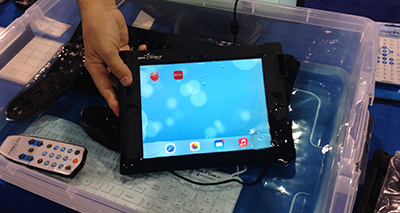 CES 2014 – Day 1 – Athletic gear to Zuckerberg, Oh My!

Yesterday was the first day of CES for me, technically the second day of the show and it did not disappoint.  I knew that with only 3 days at CES, we needed to be strategic.  We spend most of the day in the South Hall, and then hiked to the North Hall using the sky ways.  We purposely skipped the Central Hall so we could take our time through all of the big toys today.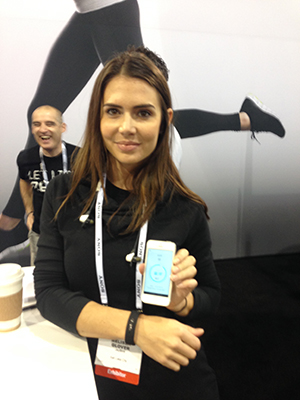 In the North Hall, we were inundated with phone and tablet gadgets.  I knew wearable technology was going to dominate this year, I was surprised by the amount of athletic and health focused wearable technology.  While I saw a lot of heart rate monitors and exercise tracking devices, my favorite was REIGN by Jaybird.  The device tracks you, your exercise needs, and your progress.  The device is a flexible band you wear on your wrist connecting with a phone app.  Simply take a 2 minute test when you wake up in the morning and that is it.  The app will track your progress and make suggestions for exercise for improvements based on your individual activity.  It will tell you if you need a rest day.  It's like your own personal trainer.

www.jaybirdsport.com/reign-activity-tracker
Phone and tablet covers were a dime a dozen at CES 2014 as expected but I was surprised to see the number of covers dedicated to the active adult and children.  Having a small child who is already addicted to our iPad made me pay attention to the covers.  One of my fears is that my almost terrible twosome Little Man will one day get mad, throw our iPad and his overpriced toy/my work tool will be destroyed.  We came across the Seal Shield which is both waterproof and child proof.  During the demonstration, the Seal Shield employee threw the iPad down and then picked it up and tossed it in water.  At $59 for both the waterproof case and bumper, it seemed like a steal.  My current case cost more than that and all I can brag about is that is pretttttty.  The only disappointment was the water proof case can really only handle about 10ft of pressure.  It will stand up to drool and a trip to the pool but I won't be taking it scuba diving anytime soon.
www.sealshield.com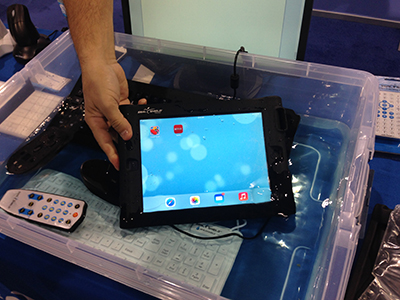 I ended the show listening to Randi Zuckerberg's discussion on social media trends and its effects on our children's future.
CES 2014 has so far lived up to my expectation for gadgets; it also lived up to my Vegas pain expectation.  My feet hurt, my throat is screaming because of the artificial air, the monorail was painfully crowded, and I had to stop my husband from physically throwing a man out of line who cut in front of 500 people.  Ok I exaggerate but I was pretty proud of him calling the man out on his crap.  Too bad he still cut in line. There is only one thing that has been lacking so far in CES has been the chotchkies.  I was told on the way out of town to pick up free stuff to share and so far I've picked up four items, my favorite of which is a keychain for my son.  Let's cross our fingers that today will bring in a bigger haul.